Wir haben vom 19. bis 29. September Betriebsferien
OUR GUESTHOUSE AT ESPACHWEILER LAKE
Espachweiler is a small suburb of the historic town of Ellwangen / Jagst, just 4 km away.
Surrounded by a beautiful landscape with forest and lakes, our lake guesthouse is located directly on the Espachweiler lake.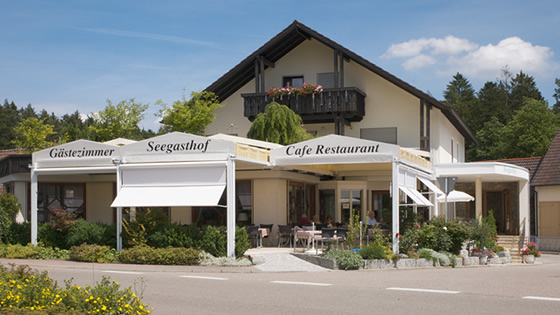 HOSPITALITY AND CULINARY DELIGHTS
Let us indulge you to your heart's content in a cozy, traditional ambience.
Comfortable hospitality awaits discerning restaurant visitors as well as cyclists and hikers who want to refresh and recover on our summer terrace.
We look forward to hosting you soon as our guests.
Your family Bolz
Wir suchen für unser Team
einen hervorragenden Gastgeber/Servicekraft (m/w)
zur Stellenausschreibung...